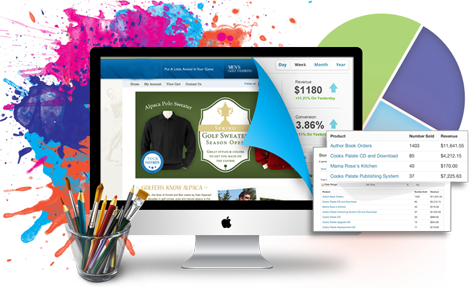 When it comes to website development in Halifax, Integraweb offers the best solutions in terms of price and quality. We have a reputation for creating beautiful websites with functional features that attract the right audience to your brand.
Our web design services are a notch above the rest. Over the years, we've converted websites from a novelty to a necessity that runs your brand's online campaigns. Integraweb's team consists WordPress developers with years of experience in crafting stunning websites.
Integraweb offers complete website design services in Nova Scotia. Whether it is a high conversion landing page design or ecommerce website design services, we do them all with aplomb. Our team develops the ultimate solutions to meet your unique marketing goals.
Our Web Design & Development Services – Locally Renowned Globally Respected
Our web designers offer the full range of website design services at affordable prices throughout Halifax, Nova Scotia. Here is a complete list of services we provide:
Mobile responsive websites
ecommerce website development
Landing page design services
WordPress website design services
We love challenges and we excel at delivering projects that comply with global standards. Our professionals redesign and develop custom functionality to meet the client requirements.
Unmatched Web Design Portfolio – Proven Track Record
Over the years, we have built up an awesome portfolio of websites that our competitors envy. Integraweb has worked with businesses from various industries. Our experience is diverse and extensive making us the best web design company in Halifax.
Why Choose Integraweb – Put Your Money on the Best
Website design services in Halifax is a mixed bag. But Integraweb makes the case crystal clear. If you have to spend on web design Halifax, better spend on the best local website design company out there – Integraweb.
Whether you're launching a brand new website or refreshing an old one, our strategies are a cut above the rest. Every client is unique to us. We see a project as the opportunity to hone our passion – web design. We genuinely love what we do! At Integraweb, we go above and beyond the call of duty.
Integraweb web development Halifax is a full service company where we walk with our clients right up to the end. All aspects necessary to make your brand an online success are right here. From setting up the domain name to finally delivering a cutting-edge beautifully designed high performance website, we do it all.
We Innovate & Create Together – With You!