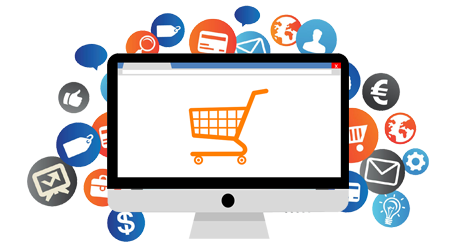 Did you know that a well-designed E-commerce website can actually sell your products and services online? We realize that an E-commerce website should do more than just showcase your products and give shoppers a means to buy them online.
Integraweb is a leader in providing e-commerce solutions for both small and large businesses in Halifax. We offer high quality design and development services for E-commerce websites in Halifax. Our goal is to help your online store attract new customers, deliver a smooth shopping experience, and streamline the out-of-public-view management of your online store.
WooCommerce, a popular WordPress plugin, is an elegant foundation for our website design strategy. Websites built using WooCommerce launch quickly, look beautiful and perform flawlessly.
Looking for an E-commerce Solution?
Whether you're looking to add E-commerce functionality to your existing website, or you're looking for a fully-featured online store, our design and development team is ready to work for you.
Made for You
Our dedicated team of designers and developers work with you to create an online store that reflects your business' unique personality. Once we've given your E-commerce website a sky-rocket start, you can change colors, add and remove products through an easy-to-use Content Management System.
Easy to Use
Our WordPress-powered websites are intuitive and easy to use. Your have a complete control over your online store. You can easily change prices, customize descriptions. It's as simple as ABC.
Sell Anywhere
Give your customers the flexibility to buy your products straight from their mobile phone. All our E-commerce websites are mobile-friendly, enabling your customers to enjoy the same shopping experience even when they are on the go.
We're Here For You
Our customer service representatives are available 24/7 to assist with any queries you may have. You will have your own dedicated account manager to make sure any required updates, changes and improvements are done immediately.